World Down Syndrome Day Classroom Kits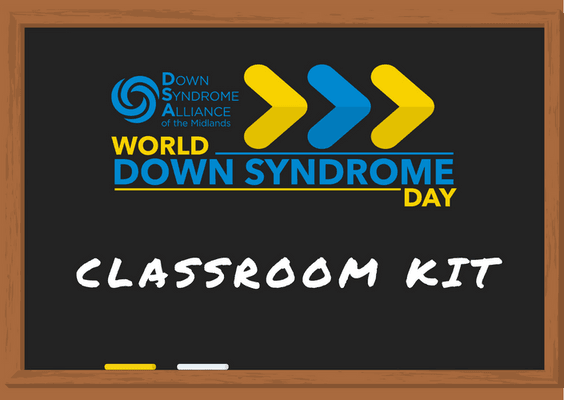 World Down Syndrome Day Classroom Kits are free kits for educators with a student with Down syndrome in their classroom or school to help them celebrate and raise awareness about Down syndrome. Each kit includes an age-appropriate book, donated in the student's honor, to keep permanently in your classroom, a parent/teacher guide of grade specific activities and lessons, and Down syndrome awareness swag for the students and educators.
Classroom Kits orders must be received by MARCH 1, 2023.
Classroom Kits are appropriate for preK - 5th grade classrooms. 
At this time we are only able to provide Classroom Kits to those who reside in our service area. Areas include:

Nebraska: Cass, Douglas, Sarpy, Saunders, & Washington Counties
Iowa: Harrison, Mills, & Pottawattamie Counties

If you are outside of the Omaha Metro Area and located in Nebraska, you can still request a kit, but priority goes to those in our service area.
---
Thank you Cox Charities Community Grants for funding our 2023 World Down Syndrome Day Classroom Kits! 

---
Want another way to celebrate World Down Syndrome Day?
Check out our Rock Your Socks page!