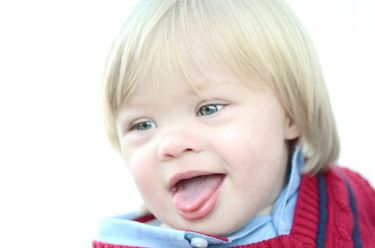 The purpose of this website is to provide families with balanced and accurate information about receiving a diagnosis of Down syndrome either during their pregnancy or at birth.

Down Syndrome Pregnancy is a program administered by the Human Development Institute at the University of Kentucky to provide honest, compassionate, and informative support for those in post-diagnosis pregnancy or waiting until birth for a confirmed diagnosis.

"Light at the End of the Tunnel" (PDF) was written for parents who receive a prenatal diagnosis of Down syndrome. The latest format was designed by the NDSC using the original text supplied by the Down Syndrome Association of Orange County (DSAOC). This reprint is made possible though a partnership between NDSC and DSAOC, and through the permission of the author, Linda Chan Rapp.

The National Down Syndrome Adoption Network provides information to birth families who may be seeking alternatives to parenting as they prepare for the arrival of their child. Making an adoption plan for a child with Down syndrome is a loving choice and can be the right choice for some families.

The Joseph P. Kennedy, Jr. Foundation's Understanding a Down Syndrome Diagnosis is an accurate, balanced, and up-to-date booklet for use when delivering a diagnosis of Down syndrome and is part of the National Center for Prenatal and Postnatal Down Syndrome Resources at the University of Kentucky's Human Development Institute (HDI). The booklet is the only prenatal resource to have been reviewed by representatives of the national medical and Down syndrome organizations and is available in both print and digital formats. You can request a printed copy through your medical provider or download an ePub for your smartphone, tablet, or desktop.