Down Syndrome Education Series (DSES)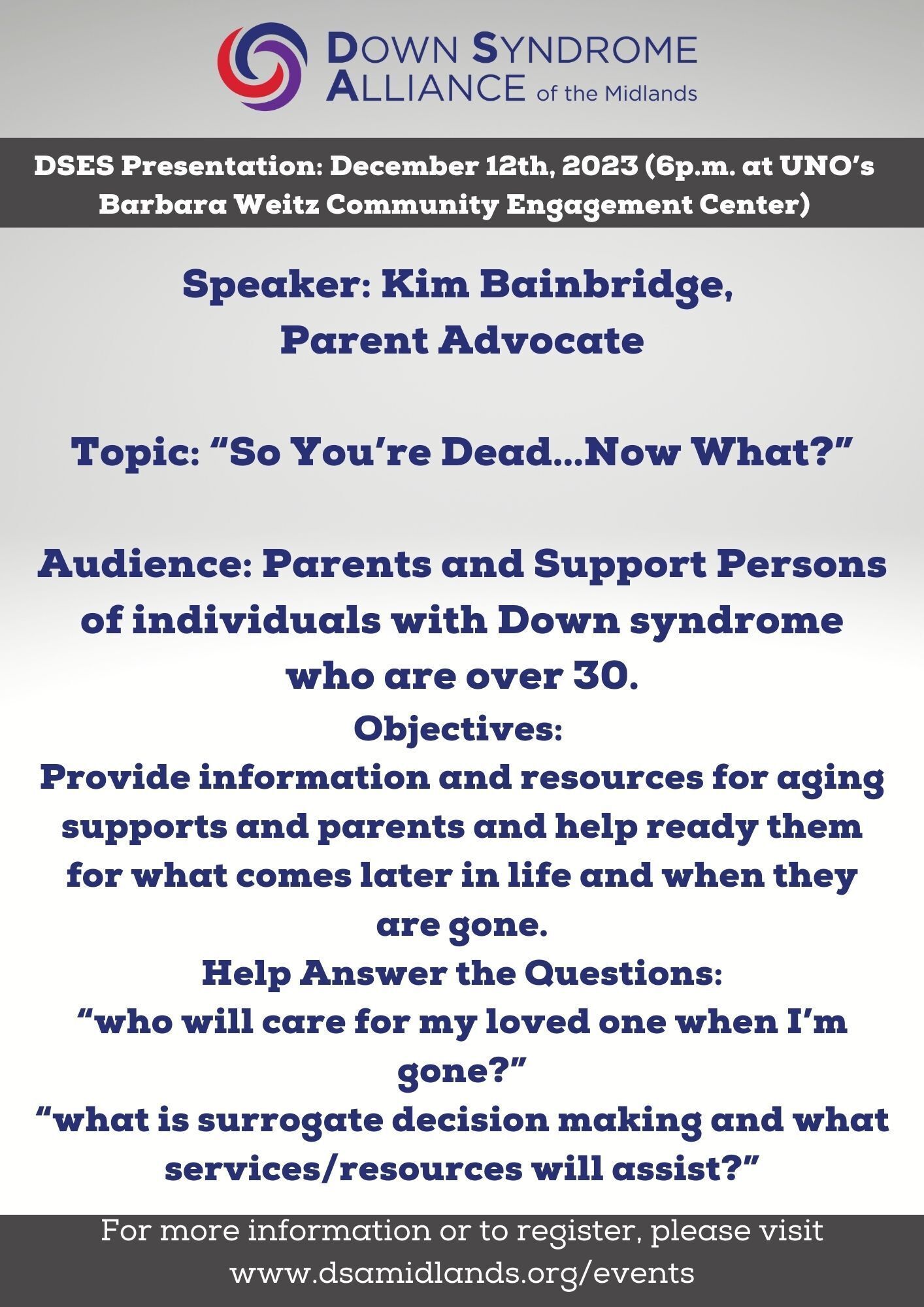 Down Syndrome Education Series
Where –noted on each date, and subject to change.
All sessions are FREE to attend. Please register via our website, www.dsamidlands.org, on our events calendar. Registration is required. ZOOM info. to be sent 24 hours before each event.
* Dates/speakers are subject to change – register so you can get updated via email.
*When the speaker allows, the session will be audio recorded and available for playback on our website.
*Por favor, llame a Amanda Clark en 14 dias de la presentacion si necesita un intrepretor. Gracias.
Full 2023 Schedule: https://www.dsamidlands.org/resources/down-syndrome-education-series.html