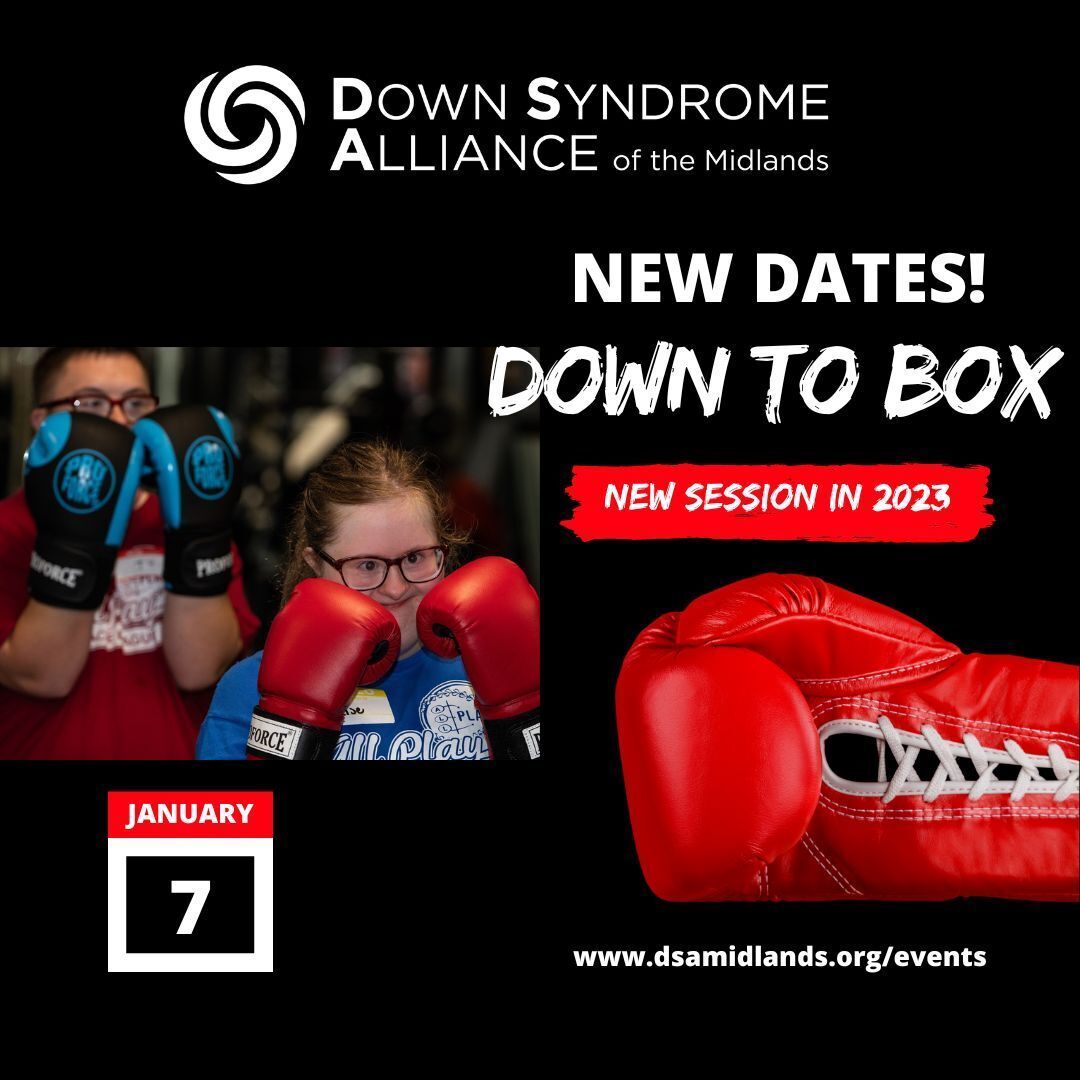 Location is Undisputed Punch Fitness 13217 C St.
Cost is $65 for 7 sessions (gloves not included). Please email info@dsamidlands.org for financial assistance with program or glove cost, if needed.
Ages 12-18 and 18 and over will be split into their age groups for these classes.
A session is 7-weeks
Down to Box provides customized curriculum to individuals with Down syndrome in order to help develop their fine and gross motor skills to advance their physical and mental health. Down to Box teaches participants techniques which increase their confidence levels while increasing their athletic ability. Our weekly boxing programs also serve as a social group for participants, to engage with their peers and develop friendships. To get involved, please email Amanda Clark, Program Coordinator.