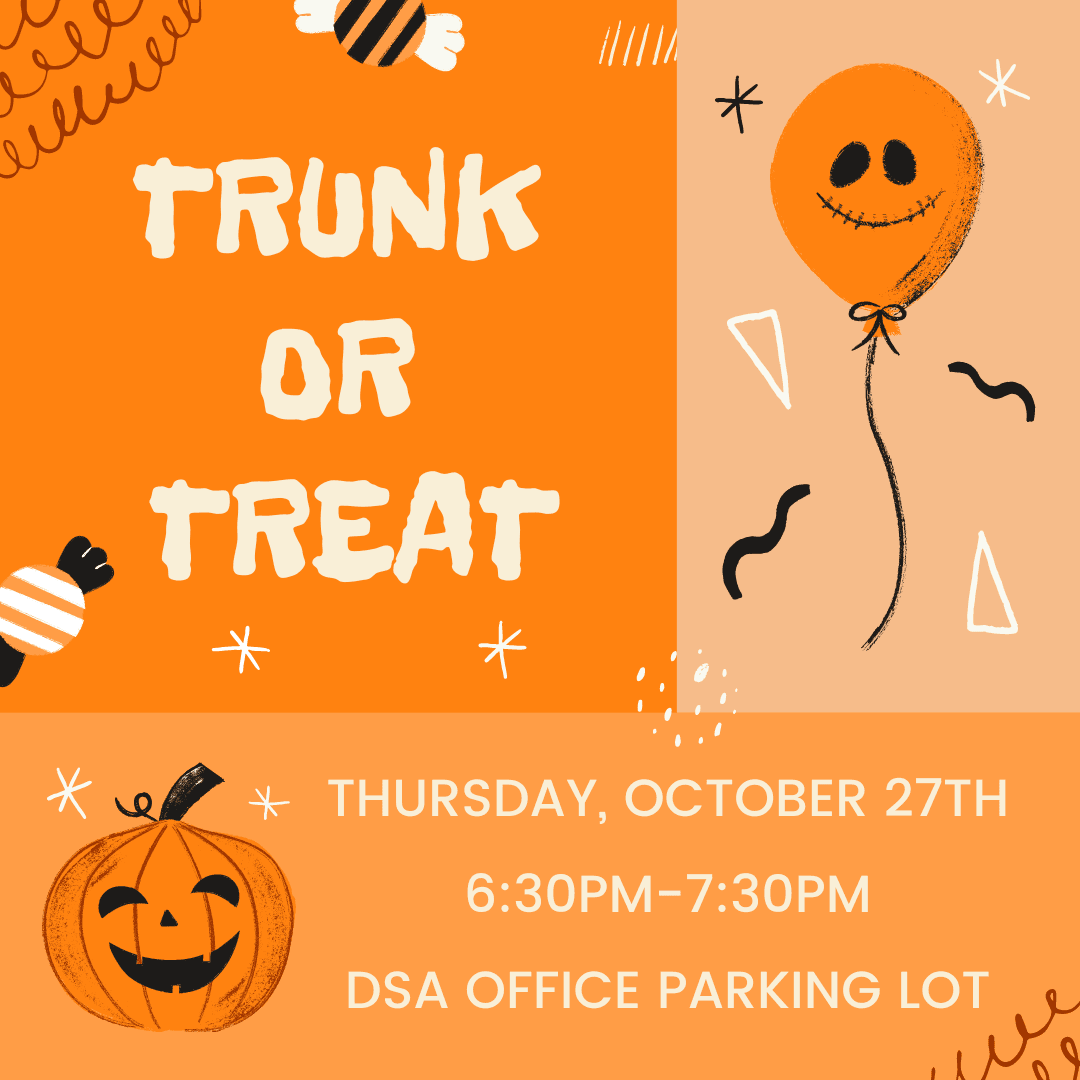 Bring out the monsters, ghouls, princesses, and heroes to the DSA Office on October 27th 6:30-7:30. The G.R.A.N.D.S. go all out to delight and spoil them. Decorate your trunk and hand out candy if you would like to do that. The more, the merrier!
Cars will be set up at 6PM. Trick-or-Treating is from 6:30pm to 7:30pm.
Address - DSA Office
10824 Old Mill Road
Suite 8
Omaha, NE 68154
*Registration not required, but it does help us to determine how many will attend.
To sign up to decorate your vehicle and hand out candy/goodies click the button below: