Local Resources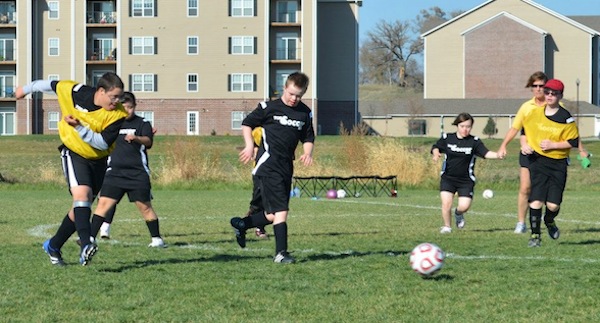 Medical Institutes
MMI is a federally designated University Center of Excellence for Developmental Disabilities Education, Research and Service (UCEDD). MMI specializes in providing services and support for persons with genetic disorders and developmental disabilities.

The RiteCare clinics in Nebraska provide speech and language services to children who need more services than may be provided by schools.
Sports
Special Olympics Nebraska is a non-profit organization that changes lives through the power of sport by encouraging and empowering people with intellectual disabilities, promoting acceptance for all, and fostering communities of understanding and respect across the state.

Young Athletes™ is a unique sport and play program for children with intellectual disabilities. The focus is on fun activities that are important to mental and physical growth.

TOPSoccer (The Outreach Program for Soccer) is a community based training and team placement program for young athletes with special needs.
Arts
WhyArts? was created to assure that visual and performing arts experiences in Omaha would be open to people of all ages and abilities.
Community Agencies
Autism Action Partnership's mission is to improve the quality of life of persons on the Autism Spectrum and their families through education, advocacy and support, thereby enabling them to be an integral part of the community.

LIFE provides critical assistance to people living with epilepsy.

The Arc of Omaha & Career Solutions, Inc.

PTI Nebraska is a statewide resource for families of children with disabilities or special health care needs, enabling parents to have the capacity to improve the education and healthcare outcomes for their children.

Parent Training and Information Center of Iowa (PTI) is a federally funded grant project from the U.S. Department of Education that focuses on the educational needs of children with disabilities in Iowa, particularly those who are underserved or may be inappropriately identified.

Ted E. Bear Hollow is metro Omaha's center for grieving children and their families, providing a safe space where children, teens and their families can help each other find hope and healing. All grief support services are free of charge.