Lunch & Learn: Enable Updates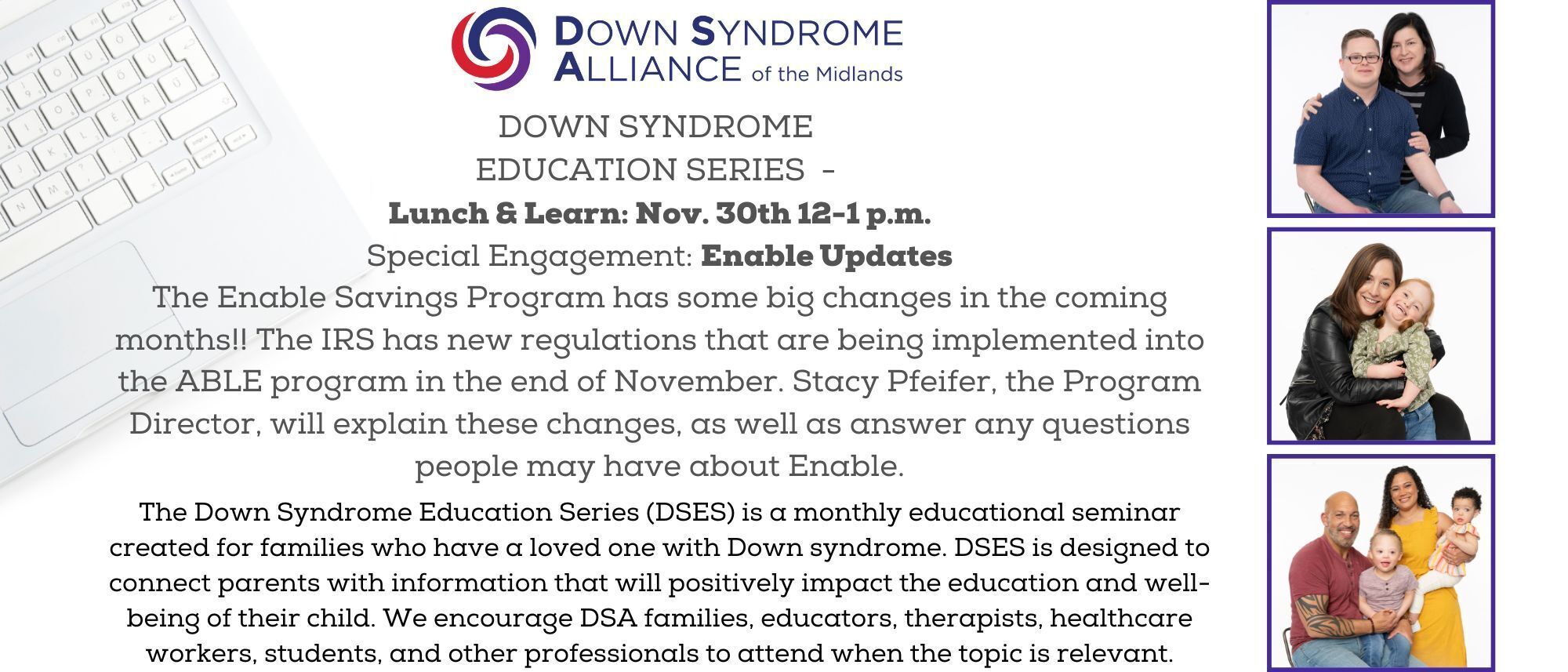 Location: ZOOM
Lunch & Learn: Nov. 30th 12-1 p.m.
Special Engagement: Enable Updates
The Enable Savings Program has some big changes in the coming months!! The IRS has new regulations that are being implemented into the ABLE program in the end of November. Stacy Pfeifer, the Program Director, will explain these changes, as well as answer any questions people may have about Enable.