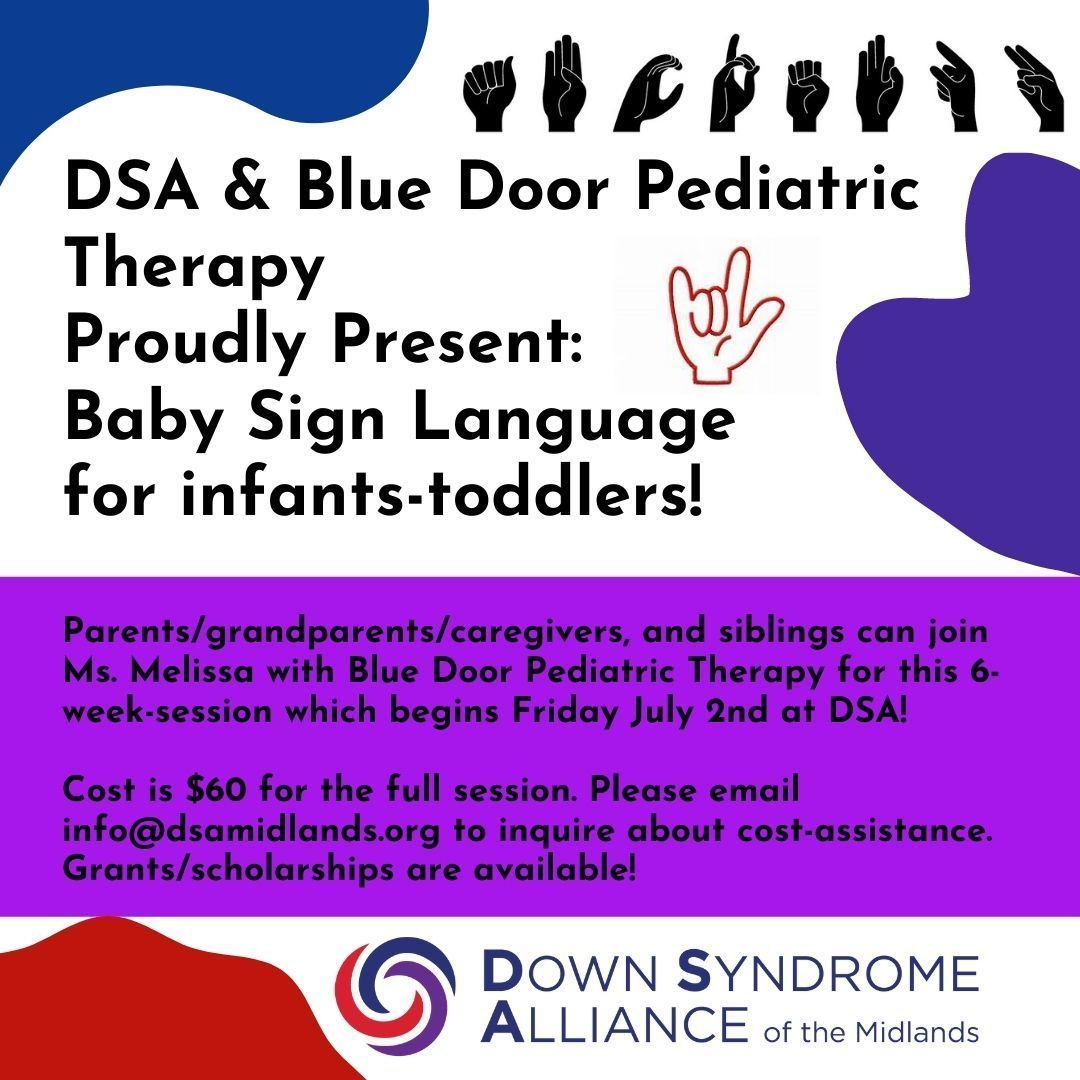 Baby Sign Language for infants-toddlers is coming in July to DSA families and members!
Siblings are welcome to join!
Parents/grandparents/caregivers, please be prepared to stay with your children and learn sign-language from Ms. Melissa with Blue Door Pediatric Therapy.
This 6-week-session begins Friday July 2nd at DSA (10824 Old Mill Road, Suite 8) at 10:30 a.m. Get ready for lots of fun songs, games, and activities in each 45 min. class. Please plan to attend all 6 weeks. 
Cost is $60 for the full session. Please email info@dsamidlands.org to inquire about cost-assistance. Grants/scholarships are available!