Music Therapy for Babies & Toddlers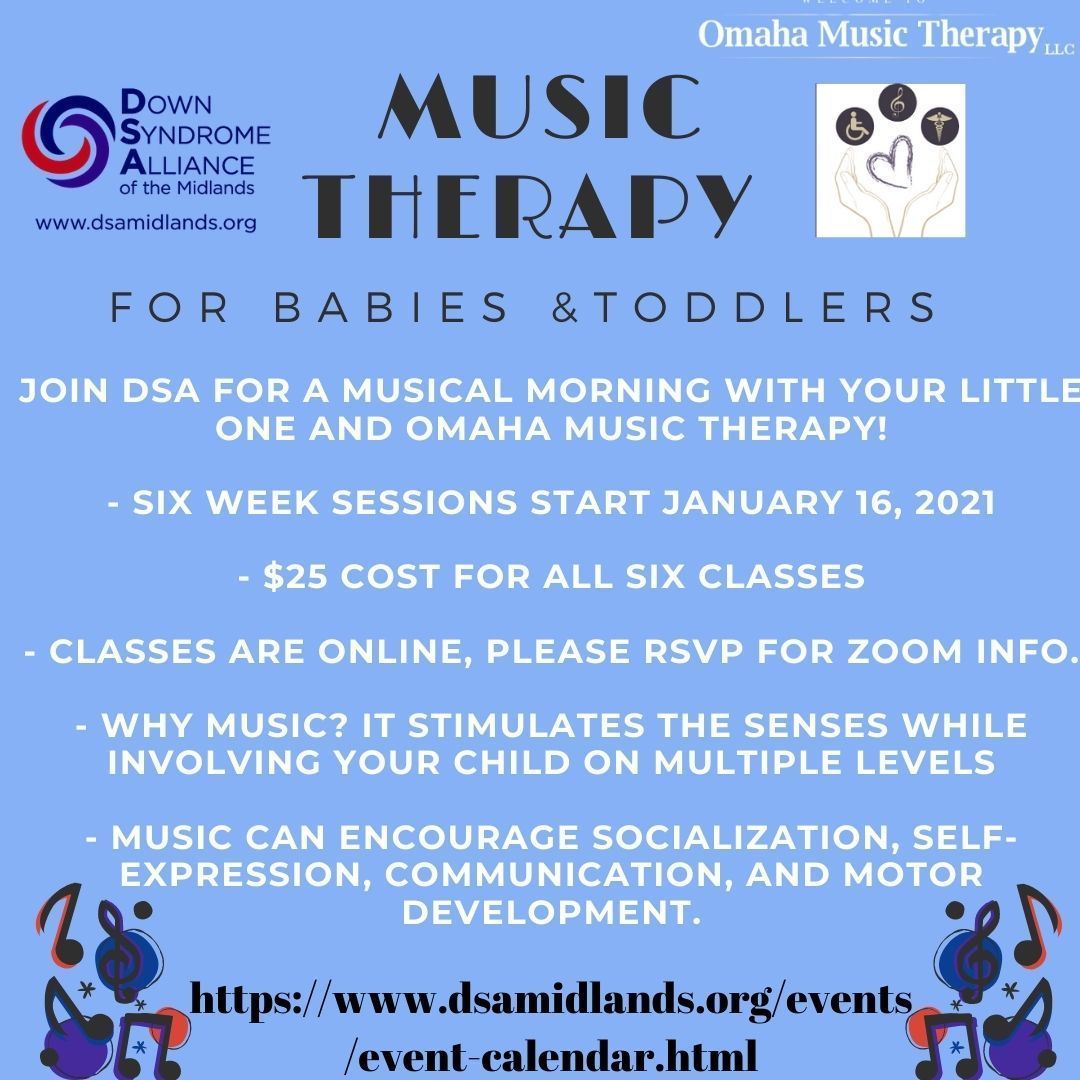 Join DSA for a musical morning with your little one and Omaha Music Therapy!
- Six Week Session
- $25 cost for all six classes
- Classes are online, please RSVP for Zoom info.
- Why Music? It stimulates the senses while involving your child on multiple levels!
- Music can encourage socialization, self-expression, communication, and motor development.