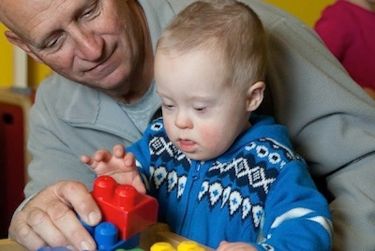 The Grandparents Respecting and Nurturing Down Syndrome was formed in 2009 by people with a common goal of supporting their children and grandchildren.
Most bi-monthly meetings take place at a local library. G.R.A.N.D.S. facilitators are active in seeking professionals who will educate the group on a myriad of topics related to Down syndrome.
The G.R.A.N.D.S. enjoy hosting several events throughout the year, which cater to and welcome everyone in our Down Syndrome Alliance of the Midlands Community. Annual events include an Easter Egg Hunt, Summer Picnic, Fall Hayrack Ride, Halloween Trunk-or-Treat, and a Holiday Party with Santa.