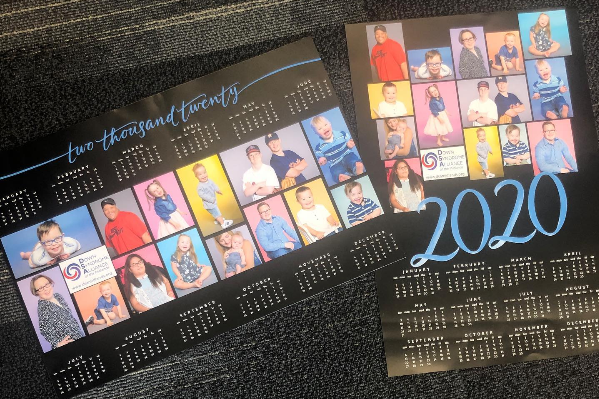 DSA 2020 Calendars Are Here! 
This year's calendar is a 12 month poster calendar that runs from January 2020 - December 2020. We are not able to ship them at this time. You can pick them up at our office in UNO's Community Engagement Center - 6400 South, University Drive Road North, Omaha, NE 68182. Parking is available in gated Lot E. Office hours are typically 8:30-4:30 but please arrange pickup ahead of time. 
We will have calendars available at all upcoming events if you prefer to buy them in person.