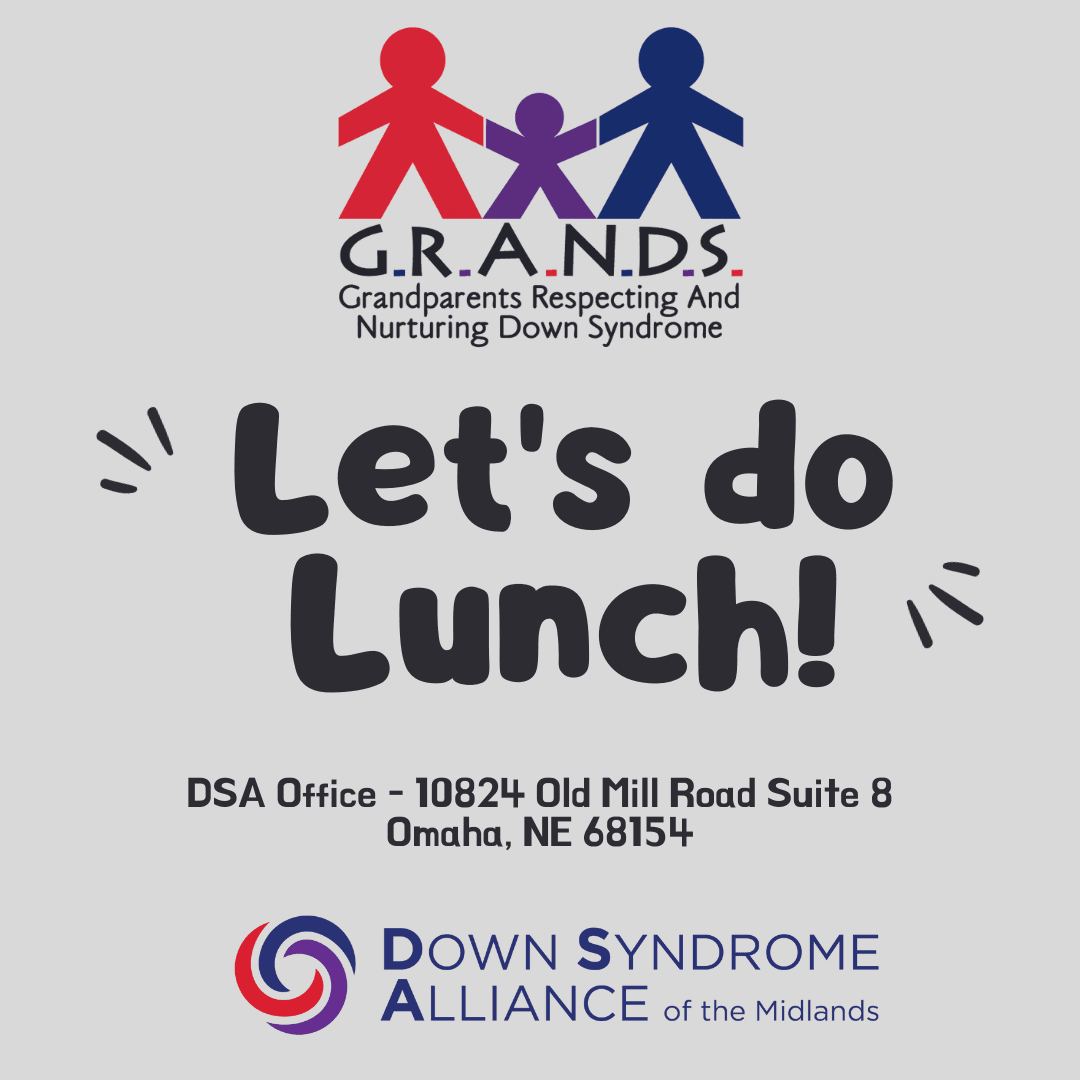 Join us for a GRANDS Lunch! 
Date - October 5th, 2023
Time - 12pm - 1pm
Location - DSA Office - 10824 Old Mill Road Suite 8 Omaha, NE 68154
Our GRANDS Lunch will provide an opportunity to socialize, lend and/or receive support from other grandparents of individuals with Down syndrome, and help plan future DSA family and grandparent events! Lunch will be provided!