Parent's Night Out- Music Bingo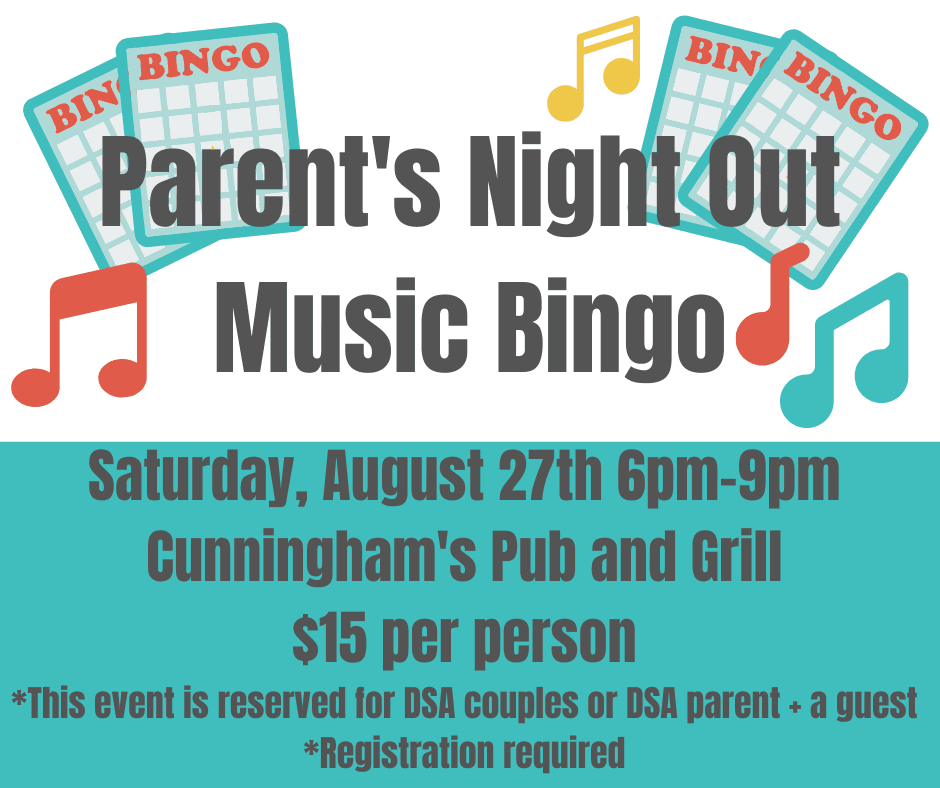 Join us for a fun night of dinner, drinks and Music Bingo!
Come mingle with other parents at Cunningham's Pub and Grill on Saturday, August 27th from 6-9pm.
$30 per couple or $15 for an individual.
This event is reserved for DSA couples or DSA parent + a guest.
Please register to attend.