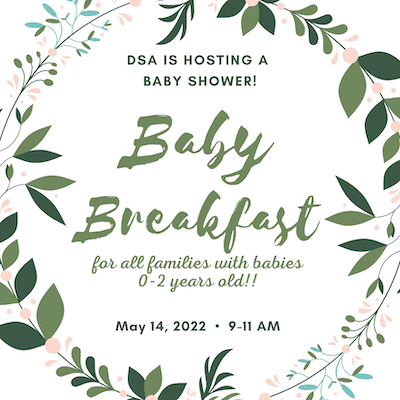 We want to celebrate and congratulate our families who have babies 0-2 years old with Down syndrome!
Join us for a Baby Shower! The whole family is invited for breakfast and the opportunity to meet other new families.
No baby shower would be complete without games, yummy treats, and gifts!
Location - DSA Office
10824 Old Mill Road Suite 8
Omaha, NE 68154