Improv for 16 and older DSA/DSAF (Online)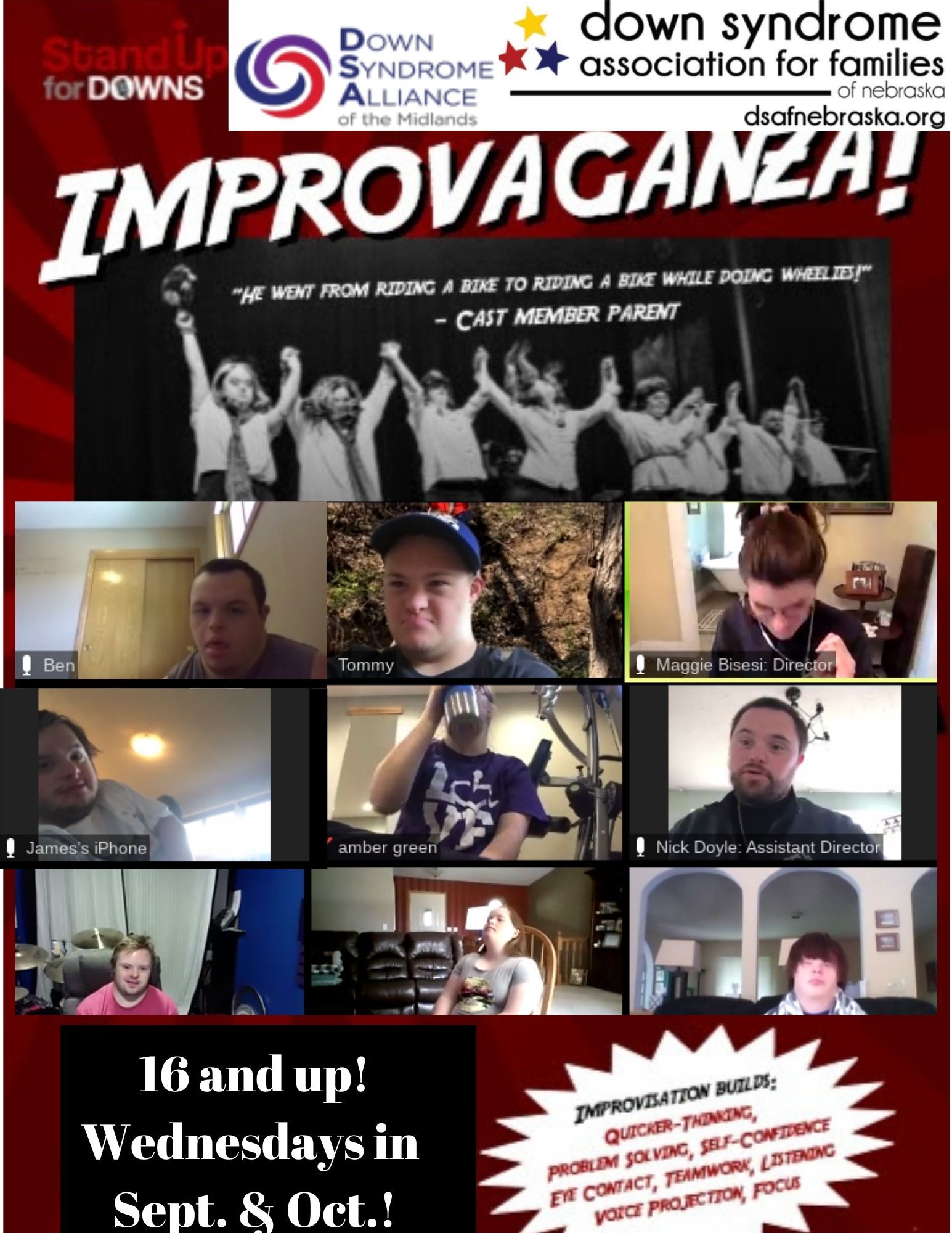 What is something fun to do on Wednesday nights with friends from Omaha and Lincoln?
How about joining the renowned Rob Snow and his Improv team for fun games online?
It's our chance to build and develop social skills and confidence through Improv.
16 and up classes and they are FREE!
Please plan to attend all 5 classes!
*Maggie from the Improvaneers will email Zoom and class details before class each week.