Cooking Classes 21 and up (Online)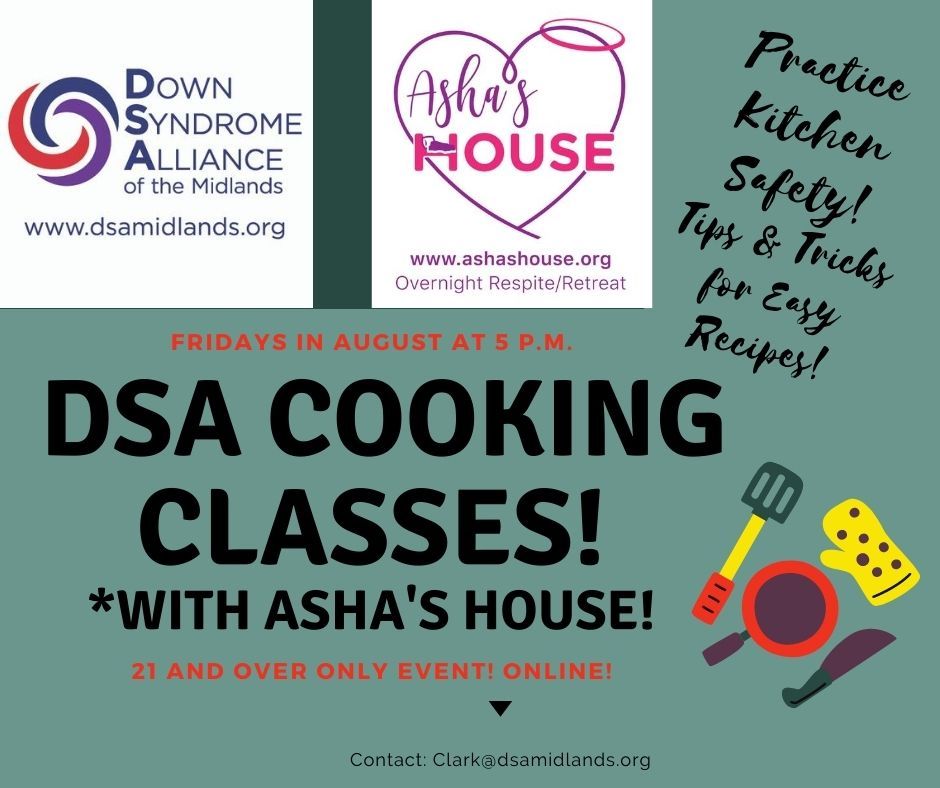 Let's cook up some fun on Friday nights ONLINE with guest chef Ms. Sharon from Asha's House!
21 and over! Get great safety tips and nutrition tricks for a more independent kitchen while learning easy to replicate meals!
Fridays in August at 5 p.m.