Online Smart Gen Society Classes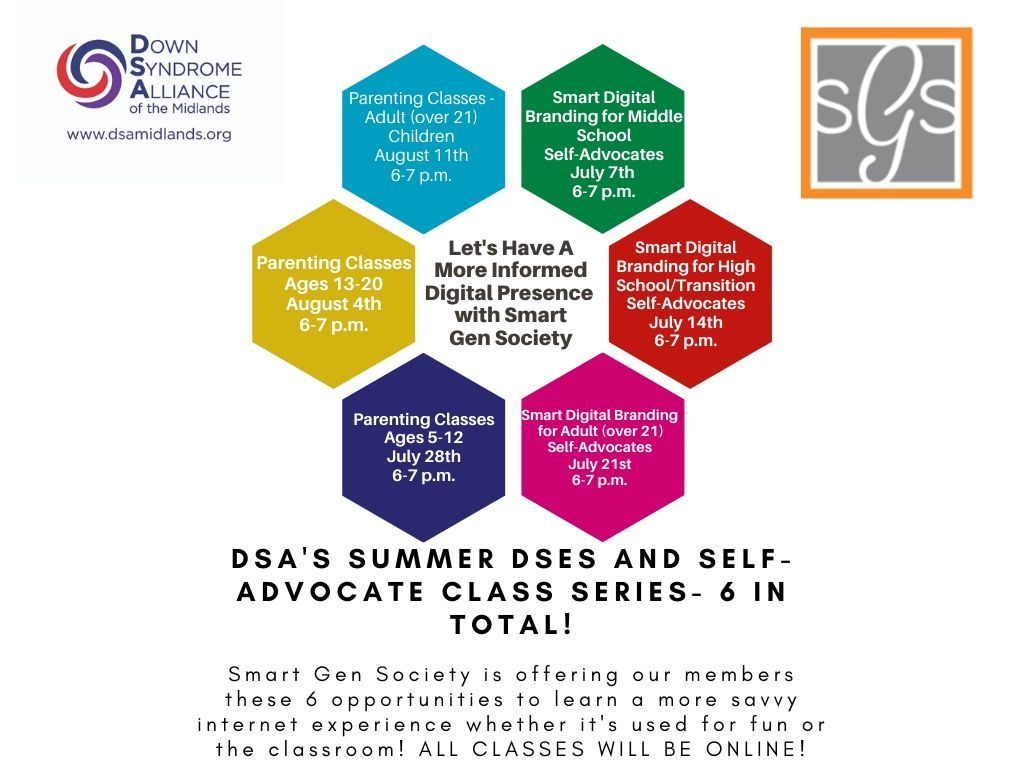 Let's Have A More Informed Digital Presence with Smart Gen Society!
DSA's Summer DSES and Self-advocate class series is now 6 in total classes!
Smart Gen Society is offering our members these 6 opportunities to learn a more savvy internet experience whether it's used for fun or the classroom! ALL CLASSES WILL BE ONLINE! Each class is either tailored to a self-advocate (parent or caregiver should attend along side if support is needed) or the parent.
July 7th Middle School Self-Advocates
July 14th High School/Transition Self-Advocates
July 21st Over 21 Self-Advocates
July 28th Parenting Classes ages 5-12
August 4th Parenting Classes ages 13-20
August 11th Parenting Classes for children who are Adults over 21
These classes are free to DSA members and $10 per non-member class.