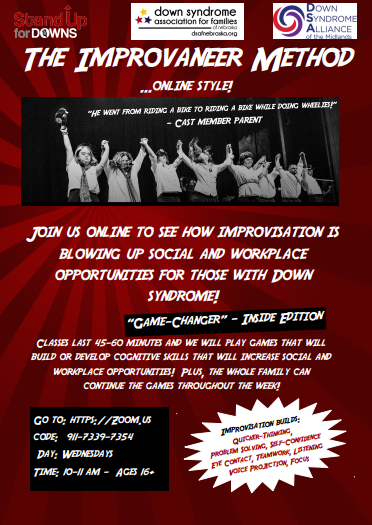 What is something fun to do on Wednesdays in June?
How about joining the renowned Rob Snow for fun games online? It's our chance to build and develop social skills and confidence through Improv before he joins us LIVE later this year.
16 and up classes and they are FREE! (sorry to those who said this day/time wouldn't work - it's when Rob said he could do the classes for us)
Please register ASAP - Classes are limited!
Please plan to attend all 4 classes!