Kids Connect Slime Party! 3rd, 4th, and 5th grade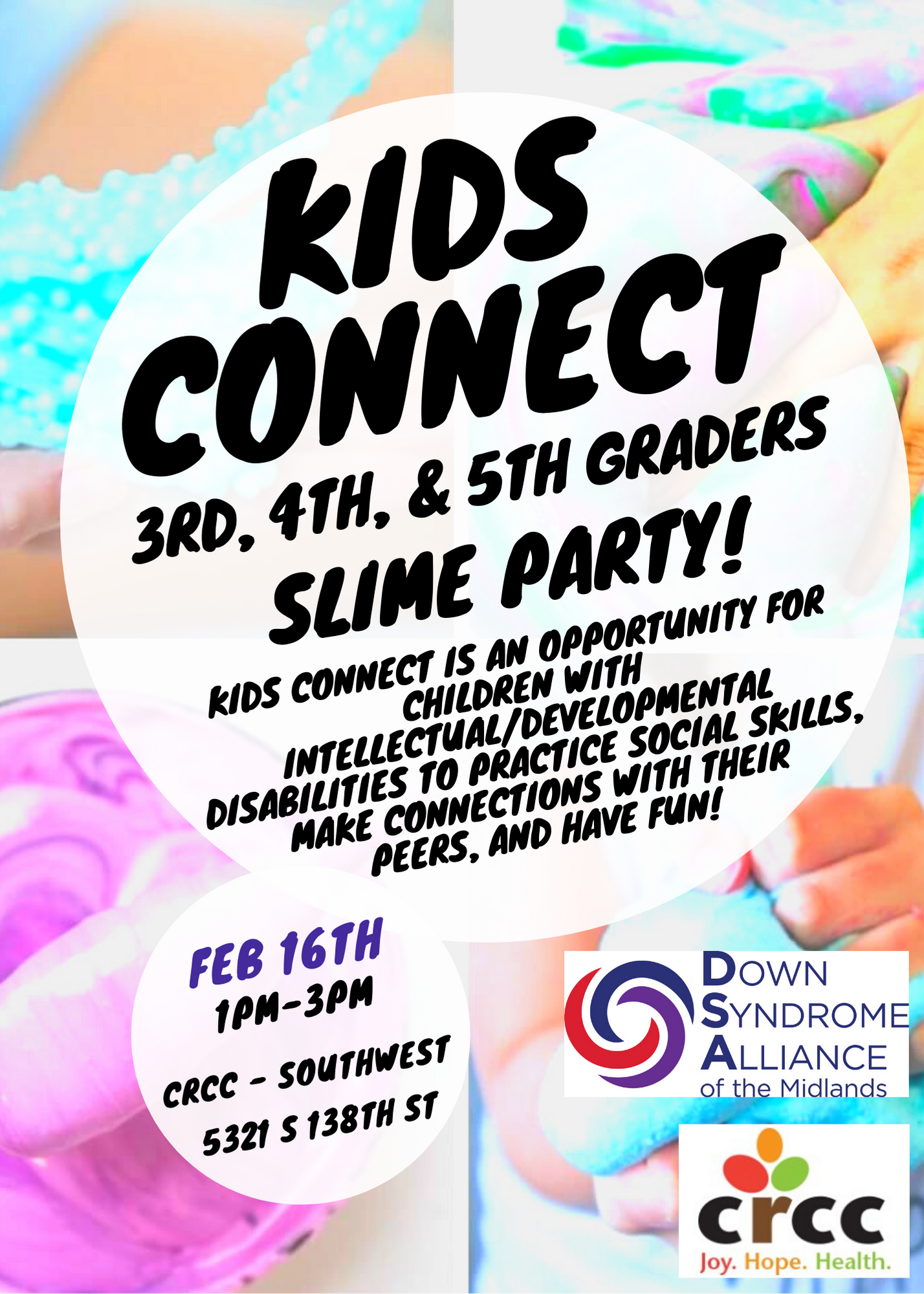 Kids connect is an opportunity for children with intellectual/developmental disabilities to practice social skills, make connections with their peers, and have fun!
Who doesn't love slime?! Kids will make a few different kinds of slime, have a snack and socialize with their friends.
Follow the link to register: