Kids Connect Movie Party! Kindergarten, 1st, and 2nd grade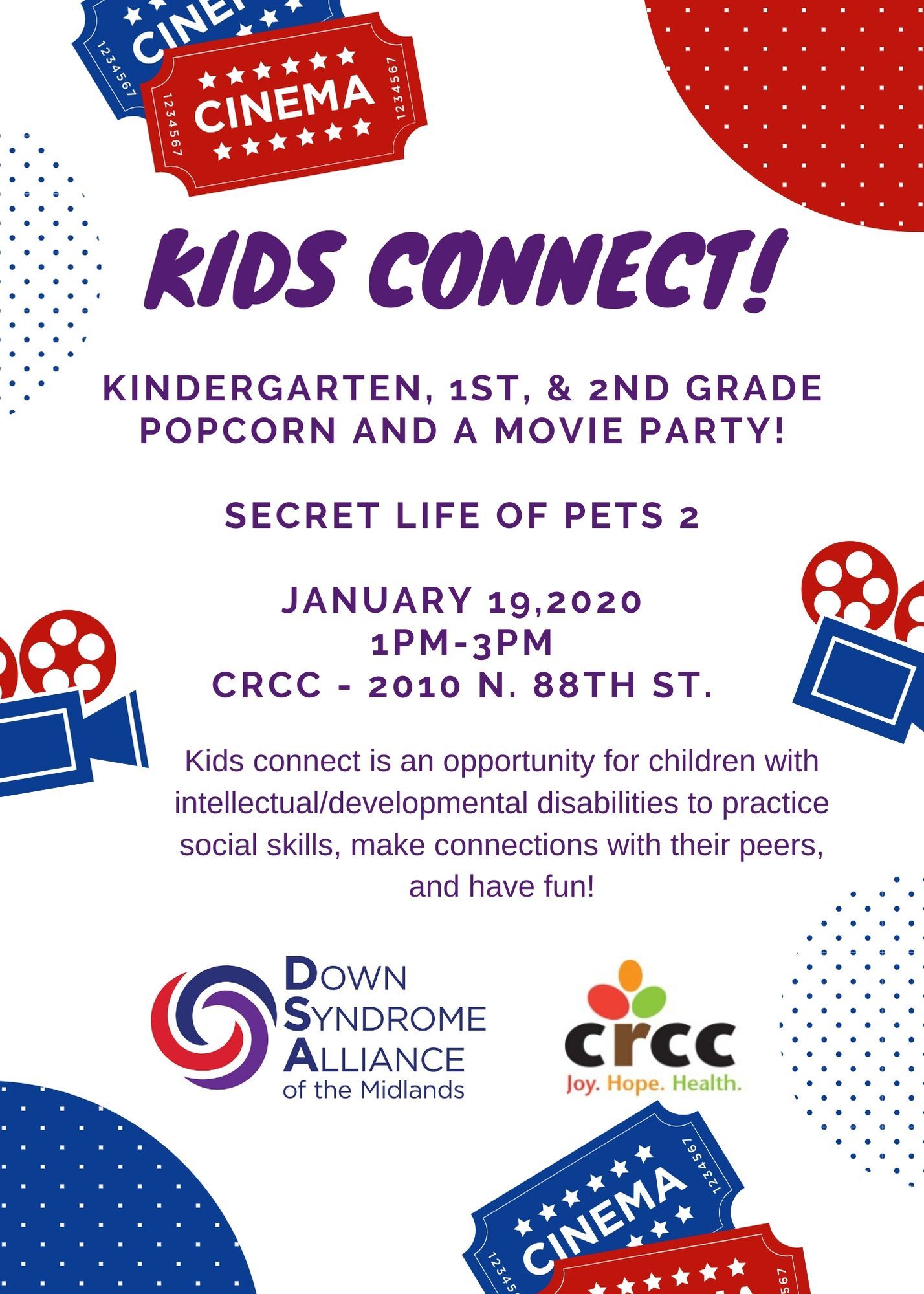 Kids connect is an opportunity for children with intellectual/developmental disabilities to practice social skills, make connections with their peers, and have fun!
What could be more fun than popcorn and a movie?! Kids will get play and socialize with their friends and watch The Secret Life of Pets!
Follow the link to register: