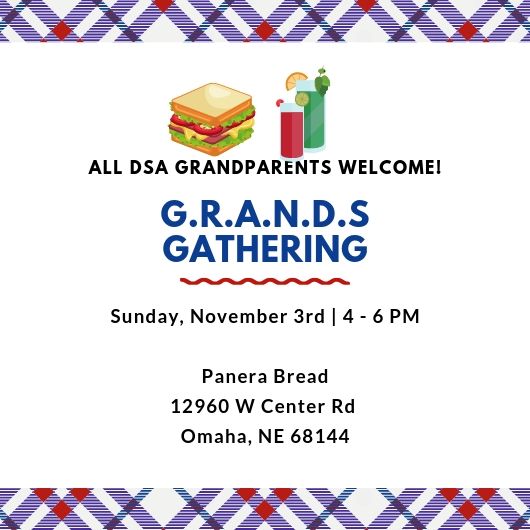 All grandparents welcome! Come join us for a GRANDS Gathering. The Grandparents Respecting And Nurturing Down Syndrome was formed in 2009 by people with a common goal of supporting their children and grandchildren.
Get to know other grandparents and learn how you can become more involved in DSA! We will also plan the next GRANDS Gathering and schedule the upcoming GRANDS events - Santa at The Barn, the Egg Hunt, and plan our Trunk or Treat event!
We hope to see lots of new and old faces there!