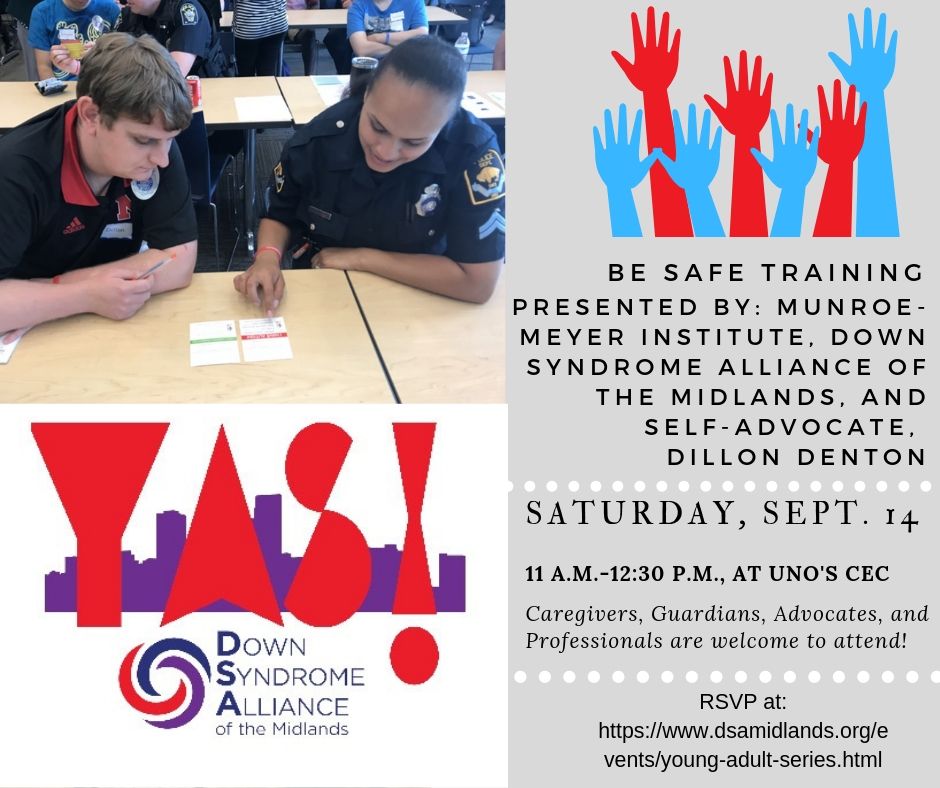 This hands-on demonstration prepares individuals who have a developmental disability, on how to advocate for themselves with regard to police and first responders. Dillon's training will not only emphasize how a person with an IDD should respond in different situations - but also how they should not respond.
Presented by Munroe-Meyer Institute, Down Syndrome Alliance of the Midlands and Self-Advocate, Dillon Denton.
$10 for self-advocate packets, which include emergency contact cards and other resources for self-advocates. Guardians, caregivers, educators and professionals are free to attend.