DSES - The Road to Independent Living: How Families Can Help Navigate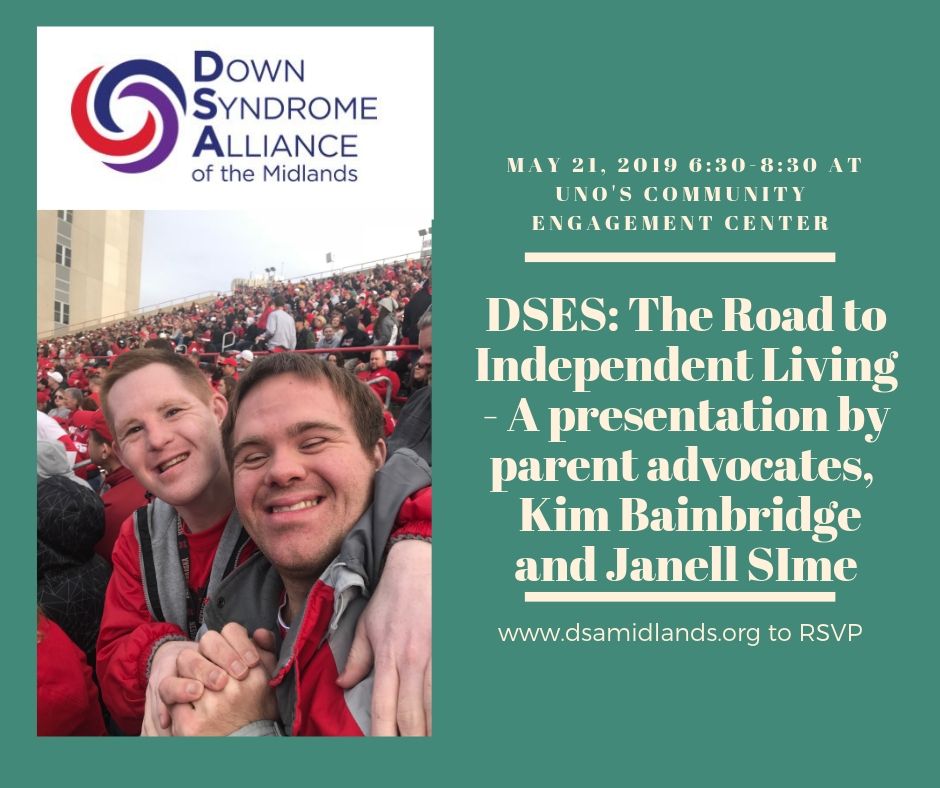 The Down Syndrome Education Series (DSES) is a monthly educational seminar for families of children with Down syndrome, designed to connect parents with information that will positively impact the education and well-being of their child.
This event will tell you what to expect and how to prepare for a family member who is planning for independent living.
Who better to share experiences than two parents who have prepared their children for exactly that? It is never too early to hear the wisdom of people who have advocated in so many ways for their children with intellectual developmental disabilities. Our parent advocates have been advocating for their sons for more than 30 years and have incredible Independent Living stories to share!