DSA's leaders represent a cross-section of our community and have a passion for our organization and those we serve. They work hard to ensure long-term sustainability of the organization and oversee that the funds raised directly affect our DSA families.
Staff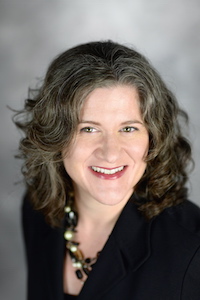 Anne Mancini, Executive Director
When Anne was hired by DSA in 2009 she was new to the disabilities community. Now she will tell you that she has several wonderful friends who are parents of children with Down syndrome. "I want to make sure our Down Syndrome Alliance will always have the funding and programs to support their efforts to advocate for their children."
Anne holds a Master's Degree in English Literature from Southeastern Louisiana University. She serves on the executive board of the Down Syndrome Affiliates in Action and is a facilitator for The Next Chapter Book Club, a program of Ollie Webb Center, Inc.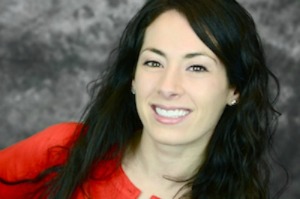 Leah Janke, Education Programs Coordinator
Leah lives in Valley, NE with her three young children, Wyatt, Hazel, and Clay. She reached out to DSA when she received a prenatal diagnosis of Down syndrome for their youngest child. "DSA has been so helpful to my family. I love being a part of this organization and helping other families. I am grateful for every opportunity to educate the community and raise awareness for the inclusion of all people with disabilities. I have a strong passion for advocating for Clay and all persons with Down syndrome." Leah is a former high school science teacher in the Conestoga Public School District.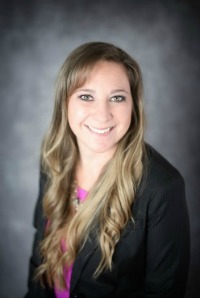 L'ara Arcishewsky, Community Connections Coordinator
L'ara started working for DSA in January of 2015. She and her husband J.J. have two children, Aiden and Audrey. In 2014, they found out Audrey would be born with Down syndrome when L'ara was 20 weeks pregnant. L'ara and J.J. are so grateful for the support they received from DSA in the months leading up to Audrey's birth. L'ara has a B.S. in Business Administration from the University of Nebraska Lincoln and a background in Marketing. When she was offered the opportunity to use her skills to further DSA's mission she jumped at the chance.
BOARD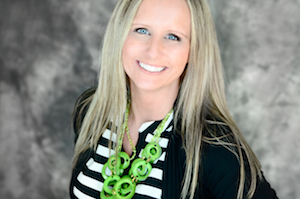 Sherri Harnisch, President
Sherri, a former young professional in the field of Advertising and Media turned "Picture Taker," has been an active member of DSA since her second daughter was born. She and her husband Joe reside in Elkhorn and have two young daughters, McKenzie and Macy.
In addition to DSA, other organizations that are near and dear to her are Big Brothers Big Sisters, Kaya Children International and Special Olympics NE.
Sherri is thankful for the impact this extra chromosome has had on her and her family. She hopes that by being an active and engaged member of the board she can directly help to empower, inform and educate families, enhance communities and highlight the potential that individuals with Down Syndrome possess.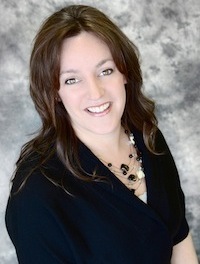 Buffy Beightol, Vice President
Buffy was born and raised in New Mexico. In 2004 she moved to Omaha with her husband, Larry, for his job with Union Pacific. Their three children, Bailey, Brooke and Ryan, were all born here. Their oldest child has Down syndrome. Buffy has been involved in this organization since Bailey was quite little and joined the board in 2011. Having left behind an 18-year career in retail management to stay home with her children, Buffy is now re-inventing herself as a paraprofessional in the Millard Public School District.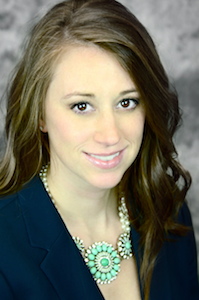 Arli Boustead, Secretary
Arli and her husband Kurt have a young son named Max. "Max has taught me so much about patience and positivity, perseverance and celebration. The special people in our lives that face more adversity than we do, yet give more love and understanding than we ever could, deserve our time and energy devoted to loving them back. Joining the DSA board is my way of thanking Max for being in my life." 
Arli is interested in reaching out to new parents. "We were lucky to have a wonderful midwife, nurses and a doctor who took time on a Friday of Memorial Day weekend at 5:30 p.m. to be at our side. Every family who gains a member with Down syndrome should have the supportive experience we did." 
Arli works as an independent contractor for Alegent Health and Live Well Omaha Kids. She also spent 7 years as Program Director for the Boy Scouts of America.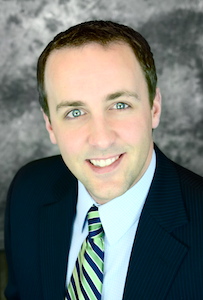 Justin Hope, Treasurer
Justin is an Audit Manager CPA at Seim Johnson. He'd been looking for an opportunity to get involved in the community by sharing his expertise in financial statements, budgeting, and the financial operations of a not-for-profit board. He learned of DSA through a co-worker and felt that it would be a good fit for him. "The Down Syndrome Alliance of the Midlands connects its members to community resources and to each other. Theirs is a mission I feel my experience can support."
Justin and his wife Meghan are the parents of a baby girl named Margaret.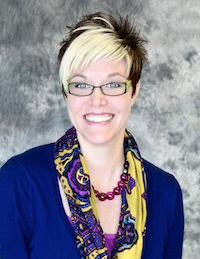 Casie Schlueter, Parent Outreach
Casie and her husband Vernon have 3 young children, Sophia, Vollen and Ronan. Vollen has Down syndrome. She joined the board in 2011 and is also facilitator of the moms group (DSSM). Reaching out to families who have a new baby diagnosed with Down syndrome is her passion. She loves being there for them in the beginning when they are scared and don't know what the future holds. 
Casie holds a BA in Psychology and an MA in Human Services. She's worked with at-risk youth since 2000 and also owns her own craft business. She and her family live a vegan lifestyle. She enjoys taking pictures, blogging, drinking tea and sharing interests on Pinterest.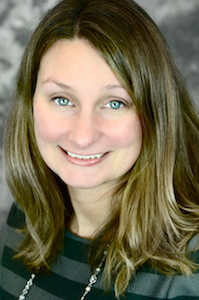 Beth Gard, Medical Outreach
Beth and her husband have 3 young children.  Her middle child, Alijah, was diagnosed with Down syndrome at birth.
"The birth of a child should be the most joyful experience of one's life.  The fact that my experience learning about the diagnosis wasn't a positive one makes me a passionate advocate for other parents.  Health care providers treating new parents should not only provide them with the most current medical information but also information that there are groups and programs available to support them."
Beth holds an MS in Biology.  She has worked as a biologist studying transposition and most recently as a product manager for Qualification products for PerkinElmer.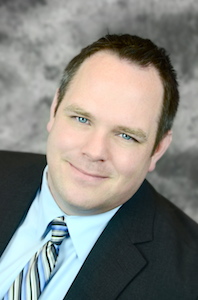 Luke Paladino, Fundraising and Donor Cultivation
Luke and his wife Angie have three sons, Joey, Erik, and Trevor. "Erik's addition to our family and his diagnosis of DS has had a profound effect on the activities and pursuits that we feel are important. As a father I want to give Erik every opportunity to be involved with his neighborhood, school, social and athletic activities that every other 'typical' American child has. My family and extended family have benefitted greatly from DSA's programs and events. I would like to use my knowledge, experience, and skills to increase the effectiveness and reach of DSA and increase the impact that it has on families touched by Down syndrome." 
Luke is a Trust Officer at US Bank in Omaha. He earned his BA at Rockhurst University and his JD from Creighton University School of Law.  He enjoys mountain biking, reading, traveling and spending time with his family and friends. He enjoys meeting people from all over the country that are involved in the Down Syndrome advocacy movement.
Michael Chase, Legal Advisor
Michael serves as the Board's Legal Counsel. He is an attorney in the Health Care group at Baird Holm LLP and primarily represents non-profit and governmental health care organizations. Michael holds degrees from Creighton University and Saint Louis University's School of Law and School of Public Health. Before attending law school, Michael lived and worked in the Dominican Republic, serving as a volunteer coordinator for the Institute for Latin American Concern. In his free time, he enjoys trying any new restaurant in Omaha, boating on Lewis and Clark Lake in South Dakota, and collecting Latin American art.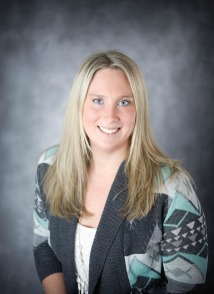 Jeanna Pine, Special Events
Jeanna and her husband Tashone contacted DSA when they learned that their third baby, a little boy, would be born with Down syndrome. Over the years they have been very involved in DSA and D.A.D.S., so joining the board was a natural fit for Jeanna. She and Tashone live in Omaha with their children Alexa, Aliyah, and Treyvn.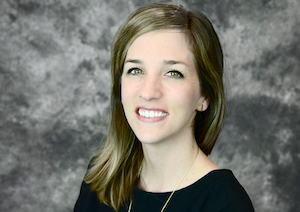 Kelli Bello, Member at Large
Kelli is the Development and Media Coordinator for Special Olympics Nebraska and is familiar with many Down Syndrome Alliance families through her work. Prior to moving to Nebraska, Kelli was a volunteer English teacher in the Republic of Georgia. Kelli's husband Brian is serving in the Air Force and currently stationed at Offutt Air Force Base.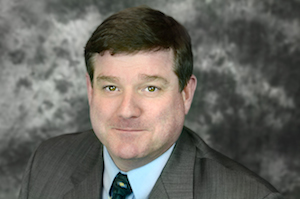 Richard Troia, Member at Large
Richard and his wife Kimberly have four children. Their own quest to maintain their relationship and balance the needs of all their children, including twins with special needs, inspired them to found A Special Sitter. Through their business, Richard has enjoyed the opportunity to meet several DSA parents and even participate in the Buddy Walk. With 20 years of experience in entrepreneurship, leadership, and business development, plus his experience navigating the Nebraska laws on disability rights, Richard is a great advocate and educator for our families.