Buddy Run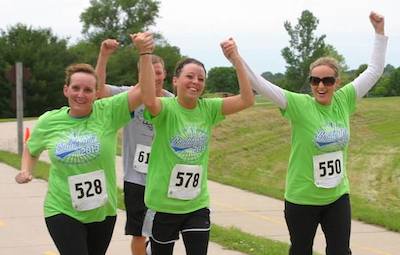 June 7, 2014 8 AM at Zorinsky Lake
What do runners and individuals with Down syndrome have in common? Perseverance.
Mile after mile.
Some days it's all you can do to lace up your shoes and get out there, but you do it. You keep going, you work hard, you believe and you achieve. Our friends with Down syndrome do the same thing in aspects of their everyday lives.
Day after day.
We don't ask you to run this 5K "for" people with Down syndrome. We challenge you to run the 5K because you are inspired by your friends with Down syndrome and you want to celebrate that perseverance you have in common with them in pursuing your goals.
Race after race.
All details for registration fees, shirts, prizes, and course details will be found at RunSignUp. Please note that this link is for runners only.

Walkers/strollers will not be allowed on the course, but "here to cheer" shirts will be available for purchase on this website soon. Race shirts will not be sold to the general public.